A while ago, I wrote a post about the Grand Opening of the New Sihanoukville Bridge. Except for a brief re-opening, the bridge has been closed since then while developers focus on infrastructure and development.
Good traditions – but looking towards the future – should be developed. The following is such an attempt, following on publications during the past years. On 11 March 2007, I had written about the origins of the International Women's Day, related to the first all women's strikes in the garment industry, in Lowell in Massachusetts/USA. What I consider worthwhile here is to think about the fact that the first strike of women textile workers, as described above, took place in Lowell/USA,
Full Circle is an unusual artwork: a durational performance piece which will challenge and transfix both artist and audience. For six consecutive days, Amy Lee Sanford will sit amid a circle of 40 Kompong Chhang clay pots. Slowly and deliberately, she will break one pot by dropping it on the floor. She will then gather the pieces and meticulously glue the pot back together, binding the fragments with string and returning the remade pot to the circle. Over six days, all 40 pots will be broken and remade in this way.
The UN Human Rights Council - an "inter-governmental body within the United Nations system made up of 47 States responsible for the promotion and protection of all human rights around the globe" - had decided, in September 2011,

"to convene, within existing resources, at its nineteenth session, a panel discussion on the promotion and protection of freedom of expression on the Internet, with a particular focus on the ways and means to improve its protection in accordance with international human rights law."
It further requested "the Office of the United Nations High Commissioner for Human Rights to liaise with relevant special procedures, States and other stakeholders, including relevant United Nations bodies and agencies, with a view to ensuring multi-stakeholder participation in the panel discussion."

In early 1974, a newly opened dive bar in downtown Manhattan became the epicentre of a movement that would ultimately sweep the globe. The address 315 Bowery, then the site of CBGBs, would soon become known as The Birthplace of Punk – the ground zero of a worldwide counter-cultural phenomenon. This was where the Ramones famously played their first gig; where Patti Smith made her name; and where Television, Blondie, and Talking Heads took off.
The fusion of live action with animation dates backs to the turn of the 20th century, when US newspaper cartoonist Winsor McCay created pioneering short Gertie the Dinosaur. During vaudeville performances, McCay would stand on stage, dressed in a tuxedo and wielding a whip, and instruct the animated brontosaur – projected onto a screen behind him – to perform various circus tricks. In a clip from 1914, McCay can be seen tossing a real apple to Gertie, who promptly 'catches' a cartoon version of it on-screen (the real apple never left McCay's palm).
Posted: February-17-2012
in
Ryan Tong and Kosal Khiev are on a mission. Part of new arts collective Studio Revolt, these Asian-American activists – one a youth worker, the other a former refugee and convict recently deported from the US to his native Cambodia – are using poetry to teach orphans the delicate art of self-expression. Ninety kids aged seven to 16, who survive by scavenging from Phnom Penh's dump sites, are embarking on a voyage of self-discovery through spoken word at local NGO A New Day Cambodia.
They've played for Prince William and Kate Middleton at the royal wedding; in a bathtub in Reading; crammed into a Fiat 500 in Rome, and on board a rather large yacht in Monaco. Not bad, considering Will and the People – heading to Phnom Penh this month to promote their debut album – are barely out of the box.
Posted: February-16-2012
in
This is just a brief note saying that I was in Yangon for one week, to attend a Barcamp meeting of about 4,000 computer users of different levels. I will report more, and not only about this meeting. Also about visiting several lakes in the city of Yangon. And also about the impressive political changes taking place since my last visits at the Barcamp meetings 2010 and 2011.
But I would like to take this opportunity to share two pictures - the first I took a few years ago, after take-off from Phnom Penh, and the other before landing to Phnom Penh yesterday.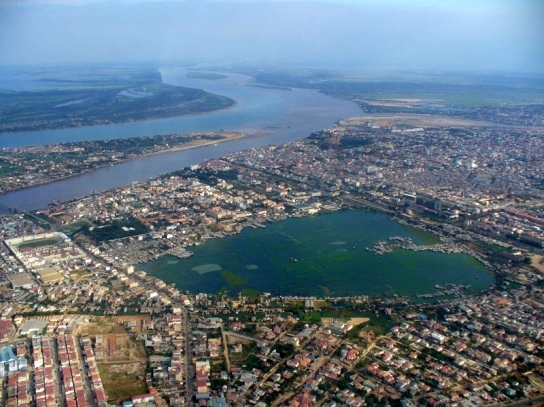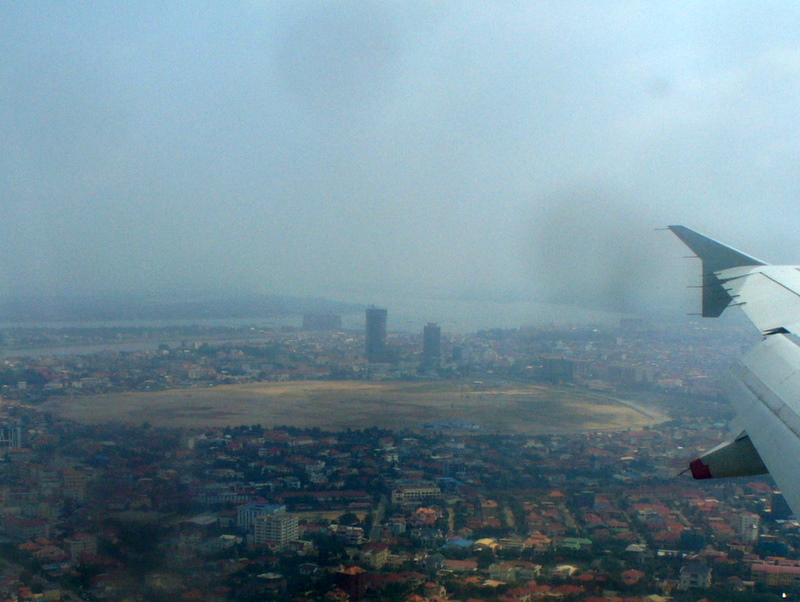 Posted: February-11-2012
in
Hard rock has long been known for its diabolical associations, from Jimmy Page's devout following of 'The Great Beast' Aleister Crowley to Keith Richard's obsession with the occult. But only one man can lay claim to being the inspiration for ultra-violent serial killer Mickey Knox in Natural Born Killers, Oliver Stone's frenzied study of the relationship between the mass media and mass murderers.